After spending time in a few blogs emphasizing how snakes are interesting creatures that should not be feared, I'm here to write about dangerous animals that can destroy you. Please note that all of these animals should be appreciated for their awesomeness and most of them will never attack you. Time to look at some cute animals that can be deadly!
Poison Dart Frogs were the subject of one of my recent blogs.
Blue-ringed Octopuses . . . yes, 'octopuses' is preferred over 'octopi' . . . are small cephalopods that live around coral reefs in the Indian and Southern Pacific Oceans. They are commonly found near Australia and actually consist of several species. If these octopuses become agitated, the blue rings appear to glow due to the stimulation of chromatophores. Blue-ring Octopuses are about the size of a golf ball and may contain enough venom to kill over a dozen humans! That said, they rarely attack humans unless stepped on or handled. Blue-rings munch on crabs, shrimp, and occasionally small fish (think Goliath Grouper). They tend to hide among the sand, shells, and coral, preferring to ambush their prey. Their venom contains powerful neurotoxins which can cause respiratory problems, muscle weakness, and paralysis. Interestingly enough, these same toxins are found in a variety of other organisms, such as pufferfish, snails, and crabs. The key ingredient to producing the toxins appears to be the symbiotic bacteria associated with these creatures. This means if you want to become more deadly, you should develop a close relationship with toxin-producing bacteria.
Next up is the Giant Anteater, which can grow to 7 feet long and weigh over 100 pounds! If you're an ant, this could be the most terrifying creature you ever face! Even Antman would probably run for his life! Anteaters do not have teeth, but they do have a sticky tongue that may extend up to 2 feet and can rapidly lap up thousands of ants and termites.  They also have sharp claws for tearing into anthills and termite mounds. Though not naturally aggressive, Giant Anteaters are capable of fighting off large predators such as jaguars! They are extremely unlikely to attack humans, but if cornered, they could certainly maim a person! Giant Anteaters are primarily found in South America, but their range extends up to the southern portion of Mexico. As you might imagine, this species is important for controlling insect populations, especially considering some South American ants are quite dangerous in armies and can kill large animals and overrun villages! 
Now it's time for an adorable creature that you will want to hug, but shouldn't.
Photo: Wikipedia user מינוזיג
What?! You don't want to hug an adorable scorpion?! This is the Lifeignorer Scorpion. Just kidding. This is the Deathstalker Scorpion. Deathstalkers live in desert regions in Northern Africa and the Middle East. These scorpions have highly potent venom that can do a lot of damage. Interestingly enough, medical researchers have used toxins isolated from deathstalkers to develop methods of fighting cancer and regulating insulin! Check out a cool story about a venom-based paint that can identify brain tumors by clicking here!
I'll finish off the blog with an array of cute but dangerous animals.
These cubs might not seem so cute when the mother is around.
Chimpanzees in the wild have been known to kill monkeys by bashing their heads with rocks! Adults are quite strong and capable of crushing a human in a wrestling match.
Slender Loris bites, though extremely rare, have been known to cause swelling, irritated skin, and even anaphylactic shock!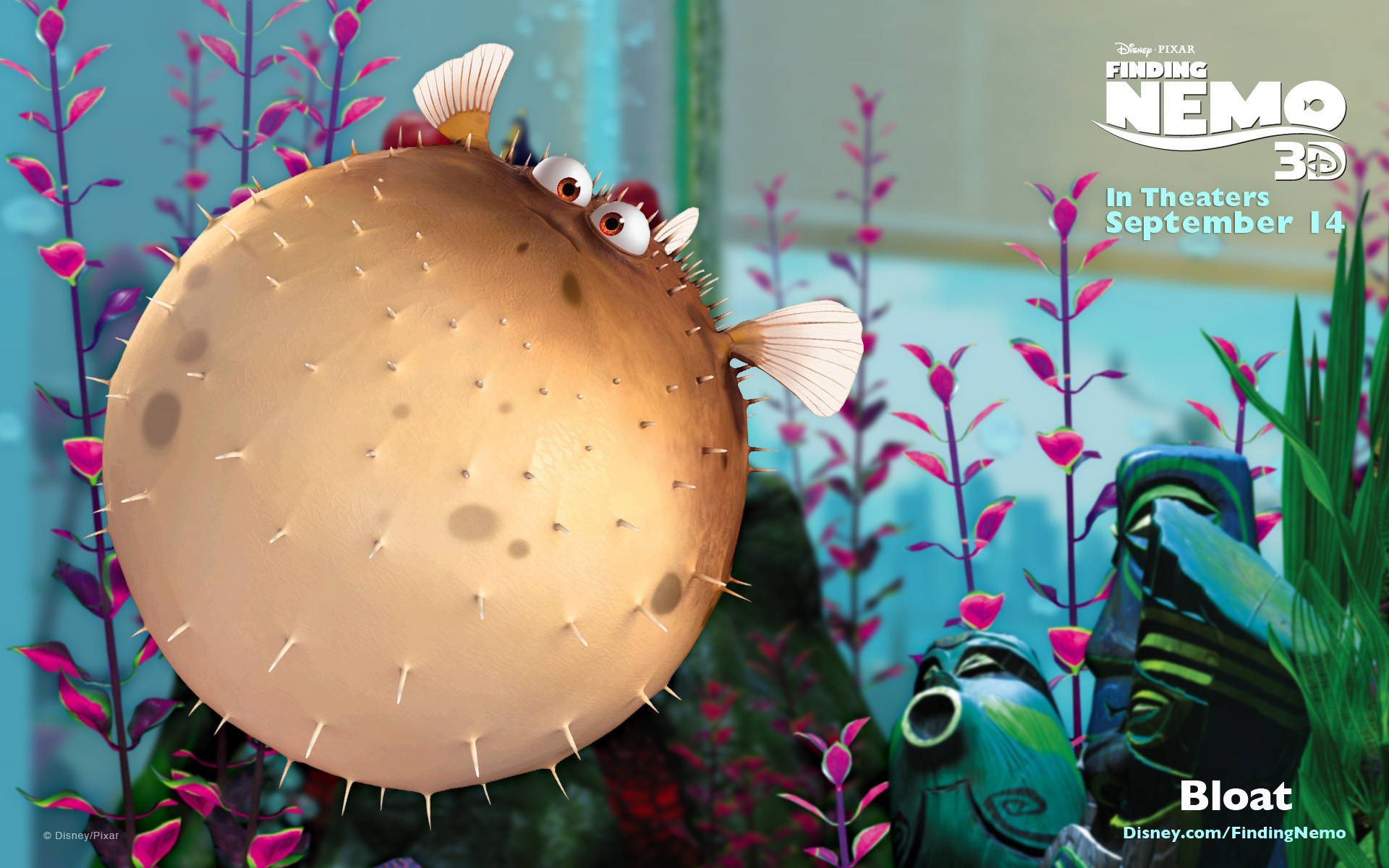 Many blowfish/pufferfish contain neurotoxins which can prove harmful for potential predators. Nevertheless, fugu (prepared pufferfish) is considered a delicacy in Japan and other countries! Chefs must undergo rigorous training to be qualified to prepare this dish.
Hopefully you're starting to realize that looks can be deceiving! These are really cool creatures that should be appreciated. Remember that most of these animals won't attack humans unless threatened or cornered. Please do not attempt to take animal selfies with a bison, bear, or wildcat, no matter how cute they look. I recently read a story about a bear that broke into a car and destroyed a lot of things. Feel free to let a deathstroke scorpi . . . sorry about that Green Arrow, DEATHSTALKER scorpion crawl on your face, because it most likely won't sting you. Now if you'll excuse me, I'm going to grow some bacteria on blue ring pops, spread the mixture on my arms, and terrorize some crabs.