In a recent post, I wrote about my nemesis; a crafty bird with a dark mask that had eluded me at every turn for over 3 years. There had been a couple of occasions where I heard a Black-throated Blue Warbler singing, but I was unable to catch even a glimpse of him. There were whispers, legends really, that these warblers could be found at certain sites, but my pursuits proved unfruitful. Last week, I stumbled upon some recent records that indicated my nemesis was holed up with a number of his relatives along a trail in the Great Smoky Mountains. Along with my father, I set off in the morning to find my nemesis under the guise of a nice hike in the woods.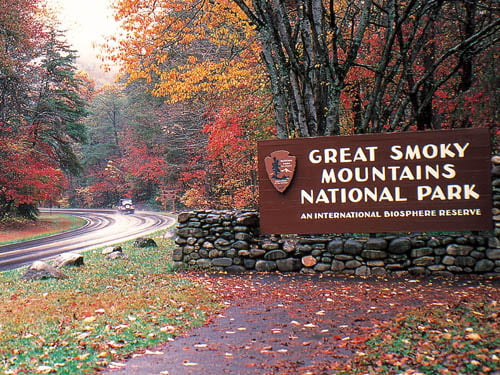 Shortly after we began hiking the trail, I heard was I was eagerly listening for; the buzzy "Beer beer bee!" of a Black-throated Blue. As to be expected with a clever nemesis, we were unable to get a bead on his location among the treetops. Confident that we would have ample opportunities, I moved on down the trail. A few minutes later, I heard another one singing and my razor-sharp eyes caught a quick flash of movement. Pulling my binoculars up to my eyes, I finally saw my nemesis for the first time. The moment felt so sweet, and I realized that the years of searching and disappointment had culminated in a great victory. I watched the warbler forage among the leaves and then continued hiking, stopping to see other birds and the creeks along the path. Sometime later, a Black-throated Blue Warbler actually came out around some bushes about 5 feet away and chopped down an insect while I watched. Unfortunately, I wasn't able to take a picture with my phone in time, but it was still a cool experience. I ended up seeing 4 males and a female, and also heard about 9 other males! I also saw Winter Wrens for the first time, which was a nice bonus. As I was hiking back to my car, I heard the nasally call of a Red-breasted Nuthatch in the distance, but could not locate his position. Perhaps he will become my new nemesis, but for now, I'm going to revel in my victory.
Male Black-throated Blues are quite handsome.
Is this my new nemesis?
An ice cream celebration is certainly in my future. If you have a nemesis, keep pursuing him/her and don't give up. Be persistent, even when disappointment strikes and eventually your efforts will be rewarded. Unless you're trying to catch a porcupine with your mouth. And if your nemesis continues to elude you, you can always say in a deep gravelly voice, "I'll get you next time Gadget . . . next time."