We're currently in the golden age of superheroes. There are individual hero movies, team-up hero movies, and even movies with a wise-cracking raccoon and a tree thing that has a limited vocabulary. Shows like The Flash and Daredevil are finding success and there doesn't seem to be any end in sight for the supers. By the way, what would happen if Daredevil somehow gained the Flash's speed and ran really fast? Would he have sensory overload and blindly crash into things? The hero movie I'm probably most excited about is Lego Batman. Anyway, I've decided to write about some heroes you can find in the animal world. Don't worry, I'll post at least one picture of a cute dog.
Layka is a Belgian Malinois war dog who lost her leg after being shot during an ambush in Afghanistan. She heroically took down the shooter and helped saved the U.S. soldiers. Her leg had to be amputated and she underwent therapy treatment which included a underwater treadmill. I was fortunate to see Layka get honored during halftime of a Tennessee football game last fall.
Left – Layka with a leg brace after injuring her other front leg! Right – Layka with one of the soldiers she protected (Photo from National Geographic).
Kilo is a pit bull that protected his owner during a home invasion. A man posing as a deliveryman attempted to force his way into the house. The owner pushed back and was scuffling with the intruder when Kilo charged in and attacked the intruder. The man shot Kilo in the head and fled the scene. Fortunately, the shot richocheted off Kilo's skull and he managed to survive after surgery. Pit bulls often get a reputation as mean dogs, but Kilo was by all accounts a kind dog. Most dogs become mean because of their trainers.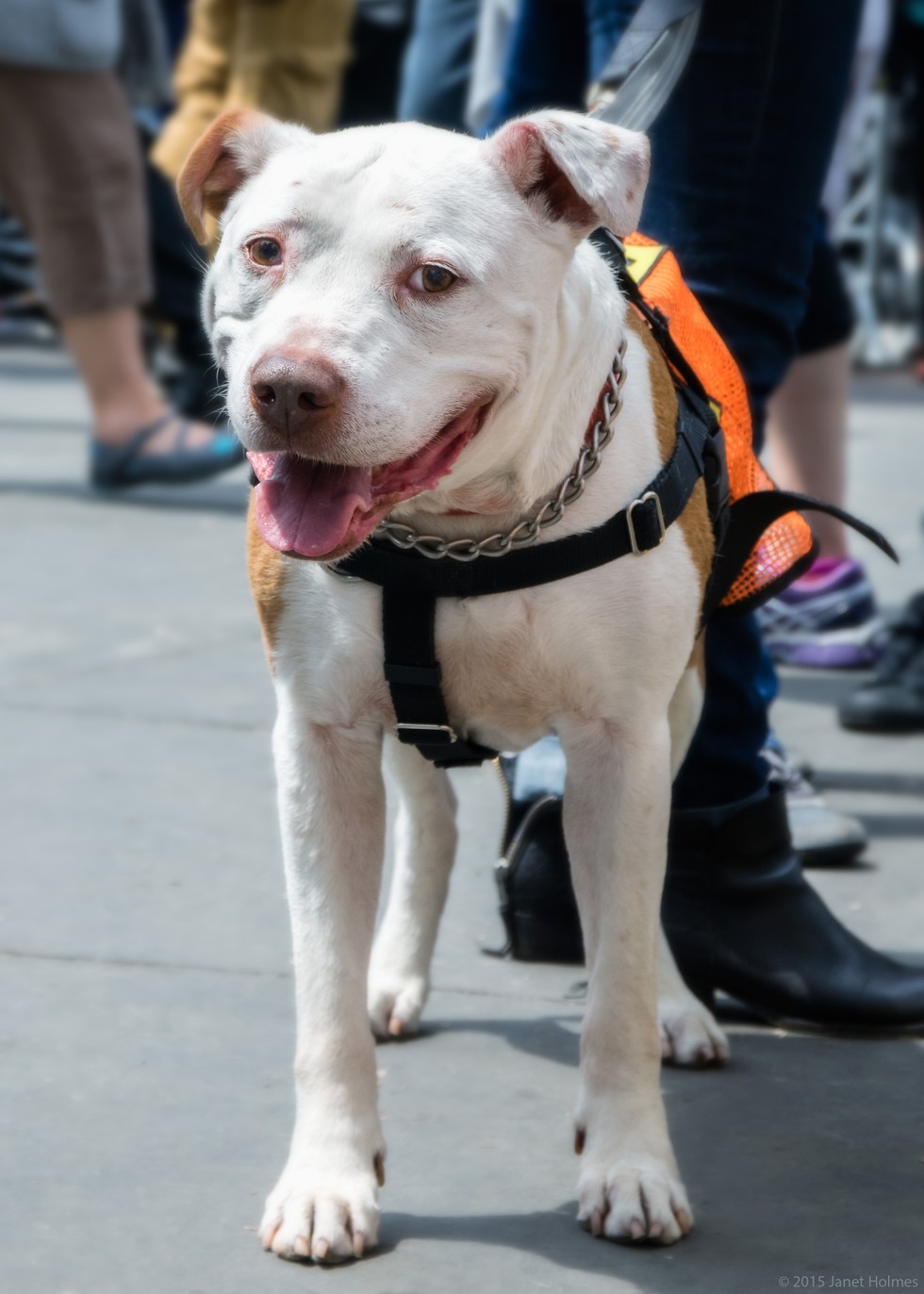 In 2002, an elderly farmer in Austria fell and broke his hip after being pushed by a cow. The weather was frigid and stormy, and the farmer was not able to get up or call for help. His goat Mandy and his collie came to keep him warm and lift his spirits. Mandy even allowed the farmer to milk her so that he had something to eat.